JMG Caucasus TOURS
Tours to Caucasus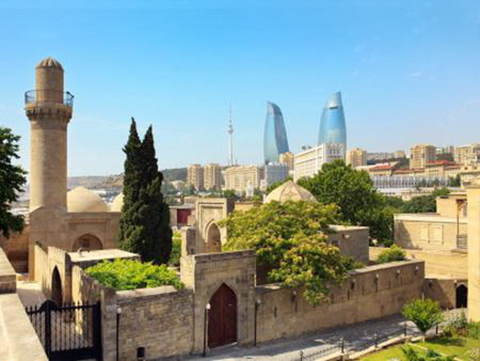 * In Azerbaijan, retrace the ancient Silk road from the shores of the Caspian Sea through the foothills of the Caucasus mountains * In both Georgia and Armenia you'll visit ancient UNESCO Monasteries, some built into cliff faces, hewn out of living rock.
* Enjoy breathtaking mountain scenery towering over medieval villages
* Walk in the shadows of Mount Ararat on Armenia's border with Turkey
---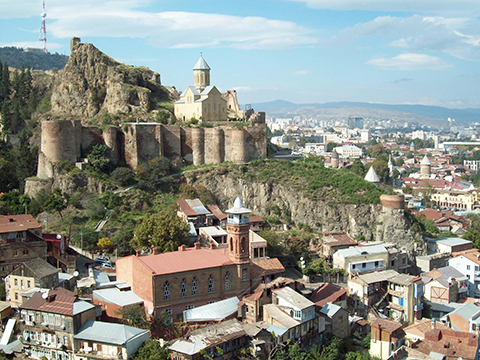 JMG's Caucasus tour starts in Azerbaijan's capital Baku, on the Caspian Sea. After visiting Baku, its old town a UNESCO World heritage property, you'll marvel at the UNESCO petroglyphs at Gobuston and then follow the ancient Silk Road into Georgia.
Once in Georgia we spend ample time in its beautiful capital Tblisi. enjoyong its sites, hospitality and cuisine. From Tblisi we set out to Historical Mtskheta (UNESCO), mountain villages and fortresses along the Georgian Military Highway, the cave towns of Uplistsikhe and David Gareja, the fairy tale medieval towered villages of Upper Svaneti....and more.
---
Finally in Armenia, after touring the capital Yerevan, we visit the UNESCO monasteries of Hadhpat and Sanahin, the UNESCO sites of Echmiadzin and Zvarnots, the beautiful scenery around the high altitude Lake Sevan, picturesque villages of Ashtarak, and we experience the pilgrimage site of Khor Virap with breathtaking views of Mount Ararat.
Got questions, just send me a
Message
.